Latest Update: 
We reached out Communication Authority of Kenya and asked them about the purpose of the directive and they sent us the following response.
"The exercise is meant to have all SIM card subscribers update their registration details in line with the SIM Card Registration Regulations 2015. Which requires, among other things, that mobile operators retain a copy of identification documents of each http://subscriber.It is meant to protect consumers from misuse of unregistered lines for criminal intentions," CAK said in a direct message on Twitter. 
The link provided, however, did not lead to a working site. CAK has not responded to our follow-up questions.
Below is our original Story
Communication Authority of Kenya (CAK) Director-General Ezra Chiloba has announced a 6-month extension for Kenyans to register their SIM cards.
"The new deadline for updating subscriber registration details will be 15th October 2022," Chiloba said in a press release posted on Twitter. 
Chiloba said he gave the extension because many Kenyans did not comply by the April 15 deadline. According to CAK, Safaricom had the highest number of compliance, with 67 percent of their customers registered. Airtel and Telkom Kenya lagged at 55 and 33 percent compliance with the directive.
But the CAK director-general did not provide a direct guideline for Kenyans in the diaspora affected by the rule.
Some Kenyans in the diaspora use their Safaricom lines to wire money to loved ones back at home through MPESA. De-registration of their phone numbers could negatively impact them.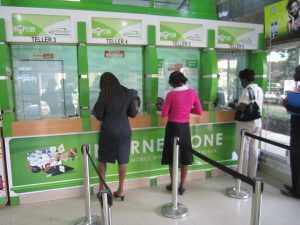 It's unclear why CAK wants Kenyans to register SIM cards. The lack of clear explanation for the exercise has led to speculation that Chiloba, the former Independent Electoral and Boundaries Commission (IEBC) CEO, could be trying to gather information to manipulate the upcoming elections.

The CAK director-general acknowledged concerns about executing the exercise and identified three areas.
Subscribers abroad

Rural and subscribers in remote areas

And how to accommodate vulnerable communities such as the elderly or persons with disability.
He did not provide answers.
Safaricom may have come to Chiloba's rescue. The Kenyan telecom giant, known for facilitating MPESA transactions, has sent out an online portal to allow Kenyans to register online and beat the April 15 deadline. The portal could provide Kenyans abroad an avenue to comply with the directive with the extension. 
Click this link

 to access Safaricom Registration Portal.
Other providers, Airtel and Telkom Kenya have not announced an online option to register.
OUR PREVIOUS REPORT
Government Directive for SIM-card re-registration faces serious opposition from Kenyan citizens, advocates, human rights activists, and some politicians.
The parties have weighed in on the SIM-card registration directive issued by the Communication Authority of Kenya (CAK), brushing it off as unwarranted, illegal, and inconvenient. 
SIM, which stands for subscriber identity module, is a smart card that stores identification information that pinpoints a smartphone to a specific mobile network.
Data in SIM cards can identify users and their location and provide access to their contacts, text messages, and passwords.
CAK has said that there will be no additional time for the registration exercise for those Kenyans who are yet to register their SIM cards with their respective telecommunication providers. 
While speaking on Friday at the KUZA awards, Communications Authority Director-General Ezra Chiloba advised unregistered mobile subscribers to do so before Friday, April 15, 2022. Chiloba noted that the turnout rate of Kenyans is low and urged them to comply with the directive or face disconnection and a fine.
"If you don't do that, the telcos (cellphone companies) are going to switch you off. Looking at the situation across the country, the compliance rate is not good at all, which means the risks are even much higher," Chiloba said.
The CAK director-general said that many SIM-card holders in the country are not registered. 
"We must ensure that each and every subscriber is registered. We have about 65 million SIM cards out there in operation, yet the population of Kenya is not 50 million; this means each and every person in this country, including the newborn, has a number attached to them. But we know some of us have more than one SIM card. Some registered and others not." Chiloba said.
Chiloba labeled Kenyans as hypocrites for expressing discomfort in providing their photos for registration, yet they readily post them unprompted on social media.
"Each and every day, people are sharing photos on social media, but when it comes to SIM card registration, assuming that the picture is required, we say 'no,' but daily we live our lives on social media, sometimes carelessly," Chiloba said.
"If you don't do that (re-register SIM cards), the telcos (cellphone companies) are going to switch you off. Looking at the situation across the country, the compliance rate is not good at all, which means the risks are even much higher,"

–Ezra Chiloba, Director-General Communication Authority of Kenya
He added that mobile phone subscribers who fail to register their SIM cards by April 15, 2022, will face fines of up to Sh300,000 or serve a jail term of six months or both.
LSK President Erick Theuri responded to Chiloba and rubbished CAK's directive.
"CAK has no power to impose fines. Declarations to that effect are illegal, null, and void," Theuri said in a tweet.
Meanwhile, the Kenya Human Rights Commission (KHRC) has criticized the CAK requirement for Kenyans to register their sim cards afresh, saying it is a violation of human rights.
"The government, through the Communication Authority of Kenya, in a new plan, is compelling Kenyans to undertake fresh SIM card registration by directing that all persons submit to have their photographs taken and retained; this is unlawful and a serious threat to our privacy rights against intrusive data harvesting," the KHRC statement read.
KHRC said the government has already demonstrated its failure to protect the data of Kenyans.
"The government continues to wield pervasive power to invasively collect our personal data whereas we've witnessed previous data breaches that led to irregular sharing of our personal data with third parties, e.g., many Kenyans have been irregularly registered into political parties," the statement continued.
The commission wondered why CAK requires Kenyans to register anew, yet it is a requirement for one to register upon purchase of a SIM card.
KHRC called upon Kenyans not to normalize forced personal data collection 
"Without data protection safeguards in place, Kenyans are worried that their faces & personal data risk being shared with third parties. We should not normalize the forced collection of personal data. We need secure systems that guarantee the protection of citizens' privacy rights," said KHRC.
Former LSK President and aspiring Member of Parliament for Westland Constituency Nelson Havi did not mince words when addressing the issue.
"No Kenyan should be inconvenienced or put to unnecessary expense even for Kshs 1 by mobile phone services providers. It is time we said 'no' to this nonsense. Let us see if Safaricom will disconnect the over 10 million subscribers if we all say 'no' to this unlawful and unwarranted demand," Havi said. 
Safaricom is not making the process easy. It requires customers to visit their offices to register a SIM card. Most Safaricom shops are located in town centers, far away from the rural countryside. 
Beatrice Kemunto, a resident of Nyamira County, said that distance and the current high transport cost would prevent her from re-registering her SIM cards.
"From here to Kisii town and back is about Sh 800 right now. Will I buy food, or do I go to register then I die of hunger?" Kemunto posed rhetorically. 
Regardless of the seriousness of this matter, some Kenyans have seized the moment to joke and mock the government. A meme that has now gone viral is the epitome of these jokes.
Kuna Mkenya ambaye hakudungwa sindano ya Covid, hakuchukua Huduma Number, anapiga picha akivuta bangi na kupost social media halafu Ezra Chiloba anadhani atamtishia aende kuregister SIM-card.
Translation: There is a Kenyan who didn't get the Covid-19 vaccine, didn't register for Huduma Number, takes photos while smoking bhang and posts them on social media, and Ezra Chiloba thinks he will scare them into registering their SIM cards? The meme read.
Carol Koech, a high school teacher, has also downplayed the CAK requirement.
"I know that Airtel and Safaricom need us more than we need them. I won't register my line again. I want to see if Safaricom will switch my line off with the huge Fuliza debt that I owe them. Some of these directives are simply unrealistic," Koech said.
Julie Soweto, an advocate of the High Court of Kenya and human rights defender, questioned CAK's motives for re-introducing the new registration requirement.
"In 2010, Kenya made it mandatory for all SIM cards to be registered, a move intended to reduce crime and attacks by militant groups. We went through this mandatory SIM registration exercise then," Soweto said. "Since 2010, one cannot acquire a line without registering it or their details. Where did CAK take the data they have been collecting since 2010? We should be probing CAK for not doing its job properly. What is the real aim of this SIM registration? Why now?" 
"I know that Airtel and Safaricom need us more than we need them. I won't register my line again. I want to see if Safaricom will switch my line off with the huge Fuliza debt that I owe them. Some of these directives are simply unrealistic,"

— Carol Koech, High School Teacher.

Millicent Omanga, a nominated senator who is also eyeing the woman's representative seat for Nairobi, poked Kenyans on Twitter.
"Have you registered your SIM Card ama hupangwingwi?"
Sipangwingwi, Swahili slang meaning nobody decides for me, is immortalized by a youthful song. The song is now the theme song for Deputy President William Ruto's campaign in his quest to succeed his boss, President Uhuru Kenyatta. 
Interestingly, sipangwingwi was on Friday 8th this month, listed by the National Cohesion and Integration Commission (NCIC) as a word likely to trigger hate during the campaigns.
Meanwhile, Eliud Karanja Matindi, a Kenyan living in the United Kingdom, has sued CAK over the SIM-card registration directive.
Matindi has petitioned the court to declare the directive unconstitutional.
He further wants the court to force mobile phone companies to delete and eliminate from their records and systems photographs of persons who are registered mobile subscribers obtained during the enrollment process.
Justice Hedwig Ong'udi approved the case as urgent and instructed Matindi to serve CAK and the mobile telephone operators with the court papers within seven days. KENYA