Kenya's political arena is not a game for the faint-hearted. It's a dirty pool shrouded with malignment as well as self-centredness, fanaticism, and betrayal.
Only thae mighty can survive its turbulent and murky waters. However, a few young and brave men and women have come out, taken the bull by its horns, and now eke it out with top politicians as they eat on the same table. 
These young politicos have disproved the famous saying that youth are the "viongosi wa kesho," it has added hopes that they can be leaders of today. Below is a compilation of upcoming politicians in Kenya and their respective ages:
Hezena Lemaletian, AKA Queen of the North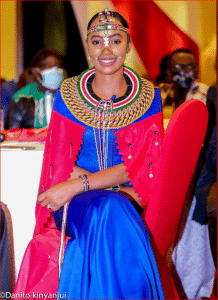 Apart from the eagerly awaited Prime Minister's Raila Odinga's turn to speak about his presidential candidacy during the Azimio la Umoja fete on December 10, 2021, another person who caught the attention of many is a lady by the name of Hezena Lemaletian, AKA Queen of the North. 
The Queen of the North stole the show with her traditional Samburu attire, beauty, dazzling smile, and boldness as she poured praises of "Baba," Prime Minister Raila Odinga. 
Lemaletian was born and brought up in Samburu County, where her father was a District Commissioner. Her charismatic presence overshadowed her political sentiments. 
After Azimio, she became the talk of the town, gaining the much popularity needed to kick-start her political journey. She is in her early thirties though her specific date of birth is not available. 
Lemaletian, popularly known as the Queen of the North, is the reigning Miss Common Wealth Kenya, the first woman from northern Kenya to receive such an award. 
Before entering the political arena, she had won many awards and received various accolades and appointments. Despite drawing inspiration from various global leaders, she said that her father is her primary source of inspiration as he served Kenyans as a district commissioner wholeheartedly. She currently uses her position to advocate for peace and champion the rights of Samburu locals. She is now eyeing Samburu's Woman Representative seat.
The Queen of the North said she decided to join politics because of her people's plight.
Anthony Manyara (27 Years)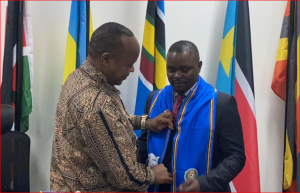 Peering through the Kenyan university political scene, you can't miss hearing Anthony Manyara's name mentioned. His political journey started in 2018 when he was appointed chairman of the University of Nairobi Student Organization. 
The young man was brought up in Tigania East in Meru County. Manyara said he was a rebellious boy whose parents couldn't understand him. He said he underwent various challenges while growing up. 
Luckily, he was appointed a dining hall captain of his primary school. This responsibility made him reform since he was required to be a role model. He later discovered that he could be a leader. He has served in various organizations, associations, unions, and political parties. 
Recently Manyara was appointed the regional organization president of students from different countries such as Rwanda, Burundi, Kenya, Tanzania, and Rwanda. You won't miss Manyara in every political ceremony, the latest being Raila Odinga's Azimio la Umoja fete. He is a darling of the youth in Meru County, and as he vies to be a senator, he gives his opponents such as Mithika Linturi sleepless nights. He is an intelligent politician to watch in and after the 2022 general elections.
Boniface Mwangi (35 Years)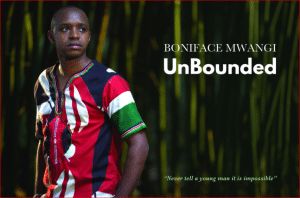 Boniface Mwangi is famous for championing civil rights, equal opportunity, and sanity in governance. With his thirst for justice, equality, and protection of human rights while calling out regimes to change, his political light will not dim soon. The 35-year-old recently unsuccessfully contested the Starehe parliamentary ticket.
Mwangi, a photojournalist, is the author of Unbounded, a photographic account of his life experience that captured police brutality in Kenya. 
While he has not succeeded in gaining elected office, Mwangi has stood on principle as a civil rights champion in Kenya and have carved himself a unique place in Kenya's history as a fighter and a man who stands on principle.
Ann Mwangi (26 Years)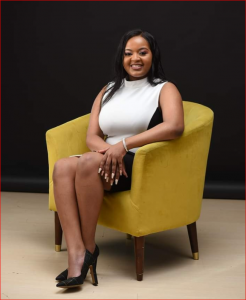 Ann Mvurya Mwangi is a puzzle to many as she has kept her life out of the public limelight. She took over from Manyara and is currently the University of Nairobi Students Organization (UNSA) chairperson, making her the first female student to lead UoN's student governing council. 
Miss Mvurya is a law student at the University of Nairobi and the daughter of Kwale Governor Salim Mvurya.  
Fikirini Jacobs (25 Years)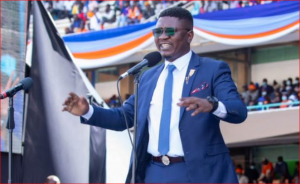 Fikirini Jacobs is another young man to watch. After being expelled from two universities in a record of two years. Pwani University turned down an opportunity to enroll him after he criticized and demanded the resignation of Vice-Chancellor Mohammed Rajab. 
Raised in Kilifi, Fikirini is famous for challenging school administrations when he feels things are not doing well. In 2017, he unsuccessfully challenged Garissa town MP Aden Duale's bill to amend how students conduct elections. Fikirini's speech at the Azimio la Umoja launch in Kasarani excited the youth and caught Odinga's attention. 
He proved to the ODM leader he was ready for more significant political tasks.
Kimutai Diaz (28 Years)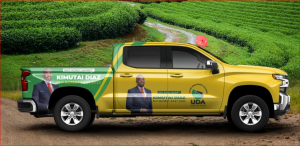 Amidst the murky political arena, you'll find Kimutai Diaz; a 27-year-old man determined to unseat the current MP for Bomet East in 2022. Before campaigns, he prepared the grounds by engaging in community work. 
Kimutai declared to address issues that mainly affect voters, such as unemployment, Credit Reference Bureau (CRB) listing, and HELB loans. He said that he draws his inspiration from the deputy president William Ruto. He seems to have won many's hearts through his community projects, which he financed from his business ventures.
Joy Christine Nyokabi (24 Years) 
Another youth who has plunged herself into the political scene is Joy Christine Nyokabi, a student leader at Moi University. She serves as a delegate for social affairs and special needs. 
The 23-year-old vying for Rwathia Ward Representative in Kangema Constituency, Murang'a County, noted that older people run for her desired seat while youths are given white-collar jobs. Therefore, good leaders can be made. She decried social expectations that would hinder her candidature. 
She mentioned that society expects one to have a spouse to vie; she criticized society for looking down on women and downplaying their vital roles. She is determined to succeed despite the patriarchal system.
Nadia Ahmed Abdalla AKA Nadia Naddy (26 Years)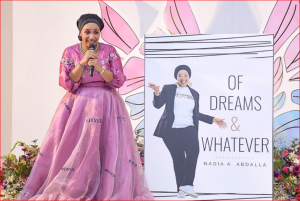 Kenya has a list of bold and courageous women leaders such as Mekatilili Wa Menza, Wangari Wa Mathai, and Martha Karua, to name a few. But now you can add Nadia Naddy, a young woman from the Kenyan coast. 
The Masters in International Relations and Cultural Diplomacy graduate aspires to be the president of Kenya one day. 
"Today, a young Muslim Lady from Mombasa stood on National TV to speak as to why she should be the next Ms.President. Tomorrow, she and 50 other ladies from Mombasa will be marching into the State House, being sworn in as the 1st Female President of Kenya. All this is possible!" Naddy said in a blog post.
The fierce young lady, an avid blogger, and author with many talents, has big plans for Kenya. 
She burst into prominence in early 2020 when President Uhuru Kenyatta appointed her into his cabinet to serve as Chief Administrative Secretary (CAS) for Information and communications technology (ICT), Innovation & Youth.
Cynthia Muge (28 Years)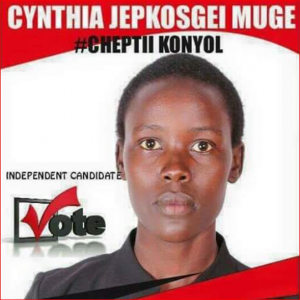 Cynthia Jepkosgei Muge hit the headlines in 2017 when she defeated a Jubilee bigwig to win the Kilibwoni ward MCA seat. The then University of Nairobi student said while in school, she was broke to register for party nominations but luckily, using an independent ticket, she defeated Jubilee's Emmanuel Kipchumba. The vocal 27-year-old declared that she plans to battle it out for the Women Representative seat in 2022.